Meet Teacup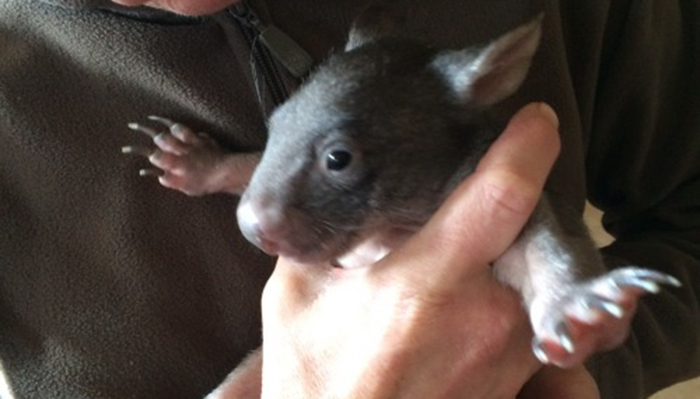 npm's newest wombat is… an actual wombat. Teacup is a female wombat joey being nursed and raised at the Sleepy Burrows Wombat Sanctuary in Gundaroo, Australia. When npm adopted her shortly after she arrived at Sleepy Burrows in July, Teacup weighed just under 200 grams (7 oz.), but her caretakers have done their best to simulate life in her mother's pouch, providing milk and rubbing her with hemp oil (be warned: cuteness ahead!) to help her regulate body temperature.
A month and a half later, Teacup has grown to over 800 grams (28 oz.), is growing a healthy layer of hair and is learning how to walk. We will be paying very close attention as she matures, because now "watching baby wombat videos" counts as legitimate workday activity. Stay tuned for updates!
If you'd like to support the Sleepy Burrows Wombat Sanctuary, you can learn more, and lose the next week of your life watching all the videos, on their website.